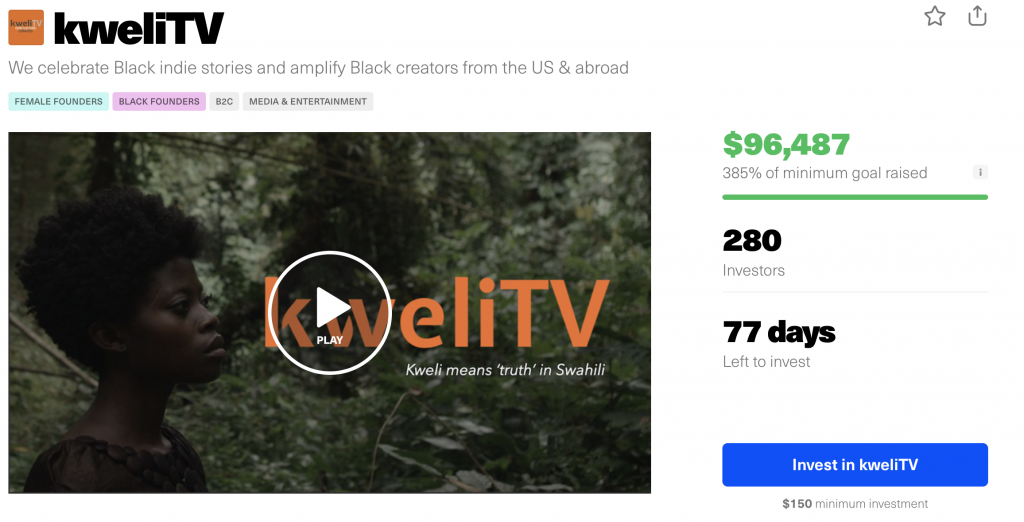 When I was a child, every time a Publishers Clearing House commercial would come on, like clockwork, my parents would daydream about what they would do with $1 million. As someone who grew up in a two-parent working class household in Memphis, it was always fun to fantasize about it. A million dollars seemed like a lot of money at the time. Don't get me wrong, it still is! However, once I announced our plans to raise $1 million through an equity crowdfunding round on Republic, people asked me how far could that go when the big boys might spend that in half a day. Good question! The answer is that it would go further than you think. 
With our first million dollar raise, our focus will be on growth, distribution and content. Use or proceeds:
Team — A top priority is to hire three more full-time team members to oversee our 1) creative & product strategy, 2) marketing strategy and 3) content & distribution strategy.
Product Development — Funds will be used for some technical improvements, new application launches and platform onboarding with new distribution partners.
Sales & Marketing — We have an audacious marketing strategy that I've been itching to test. Some of the investment would be used for advertising campaigns, building branding awareness in innovative ways and forming strategic partnerships.
Content — We plan to develop short form original programming and live experiences within our current network of 450+ kweliCREATORS currently streaming films and shows on kweliTV.
I've never been shy about my journey and the fact that I was running kweliTV by myself for the last few years until I received a $100K investment from Motley Fool Ventures last summer. It allowed me to hire my first full-time staff member. Just last week, we received another $100K investment from New Media Ventures so we can make some initial product updates, onboard onto Amazon Channels and pay a part-time team member. And thanks to the 270 people who have invested in our Republic campaign so far, we're less than $8,000 away from our next milestone — $100,000.
kweliTV's future is bright. We've accomplished so much with so little. Now imagine the impact we could have as a black-owned media company with a $1 million investment from our collective community.
Let's build something powerful together 🤝! Ujamaa! You can learn more about invest in kweliTV, here!
peace & light,
DeShuna Spencer, Founder & CEO