By Chanel Cain
Showcasing work is an exciting and important part of a creative journey. Celebrating all the hard work that goes into creating with community support helps put into perspective what affect art can have on people. kweliTV has done exactly that by hosting three screenings throughout September and October.
"Last Bodega in Brooklyn", "The Matumbilas", and "Sirius Lee and the Multiverse Mix-Up" are all comedies coming to the platform, each with their own unique style that audiences are sure to love.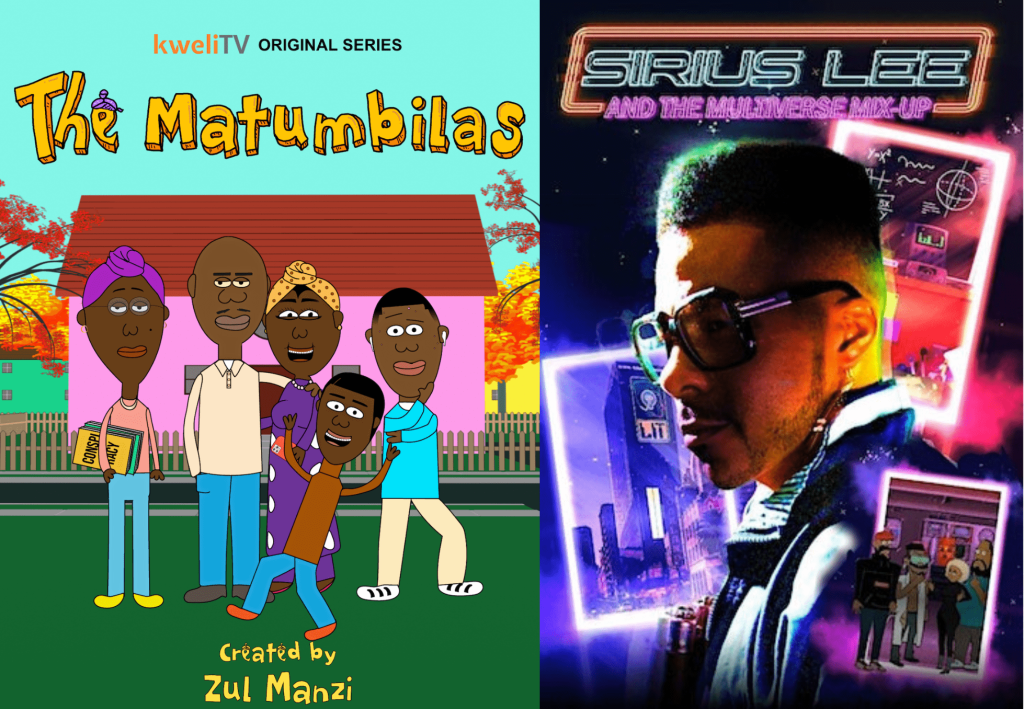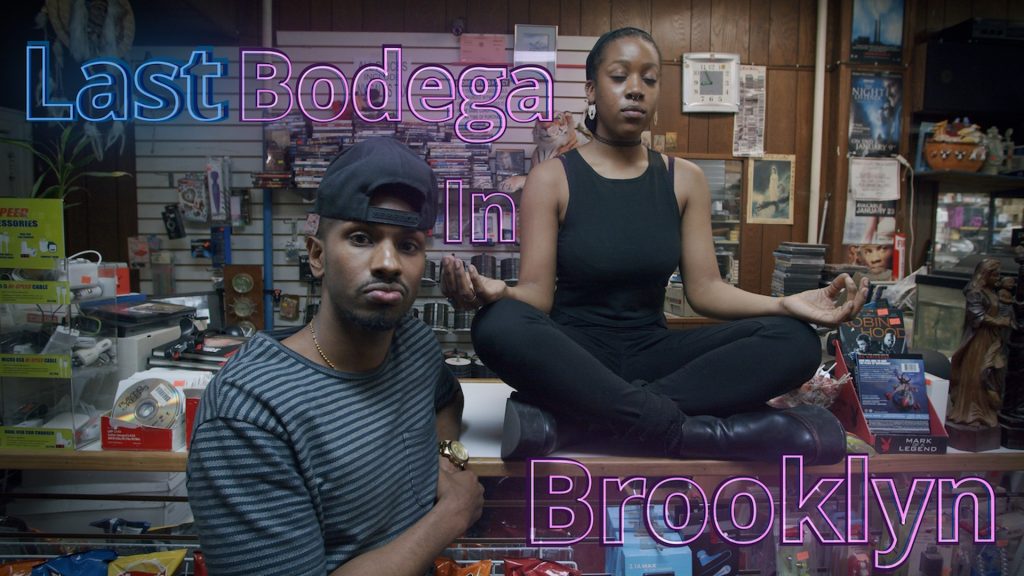 Zulfiqar Manzi hosted a screening of the newest season of his show "The Matumbilas" in early September. Attended by friends and family, it was a fantastic way to commemorate the first kweliORIGINAL show.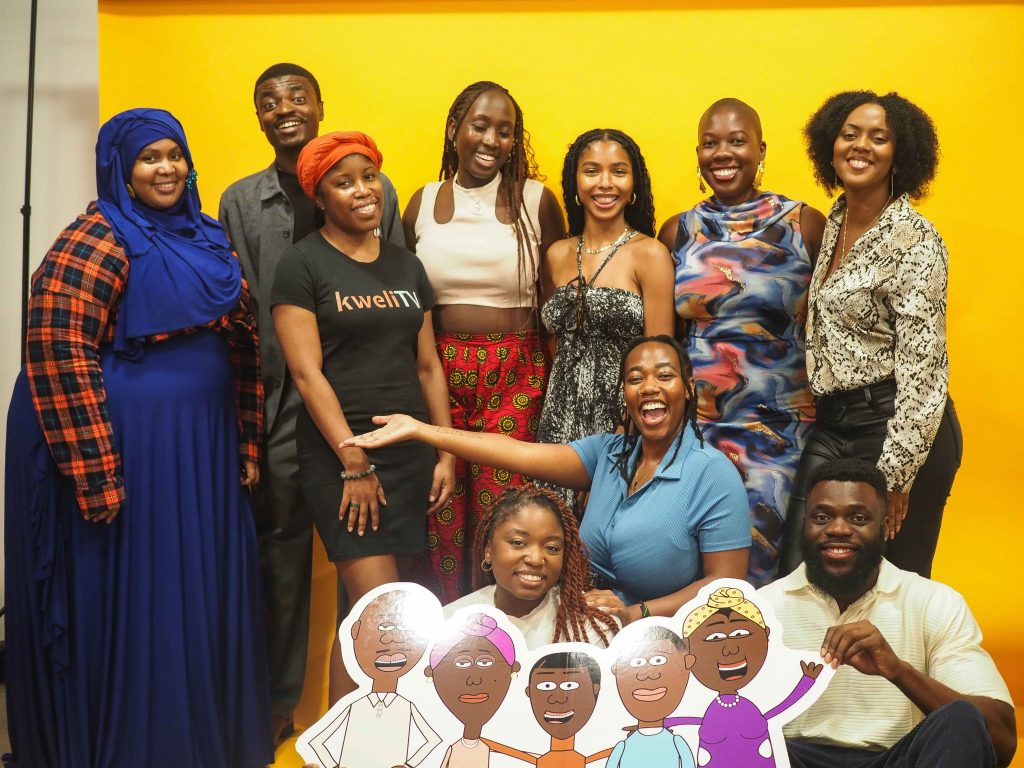 "The Matumbilas" follows a zany Tanzanian family in the city of Hopeland. It satirizes the antics of being first-generation American children and the culture clash of having immigrant parents.
Even with his background in comedy, Manzi describes it as, "probably the most difficult genre because … the expectation is to laugh."
With the help of co-writer Chris Yates, the team creates an authentic world of relatability. The writers' room, or writers' Zoom, riffs and builds off the suggestions of others to punch up the comedy in a way that brings the best jokes to the table.
Both Manzi and Yates expressed that they wanted "The Matumbilas" to be a show that offers levity. Black joy and humor become the forefront of the show, which in itself is a radical statement.
"It's a Black family living a Black life and that is the message," says Yates.
Season two's production was heavily ramped up from the first. For Manzi, this was a culmination of years of hard work. From being able to use recording studios to hiring an animation firm, things are only looking up for the show.
"Why should I lose my faith in something that I see has not only potential, but there's results. Why leave and do something else when there's something that's right here in front of you that you can maximize?" Manzi said.
That drive to create is also what inspires Mosiah Moonsammy, creator of "Last Bodega in Brooklyn".
The eight episode series follows a brother and sister trying to save their bodega when an organic food store moves into the community. The series confronts the effects gentrification has on pre-existing staples of a neighborhood, and how important community is to preserve and survive.
This topic is not at all foreign the Moonsammy. During his childhood, he spent summers with his extended family in Brooklyn. As the years went by, he saw changes to the Crown Heights neighborhood become more and more prominent. The most striking was a new apartment complex that Moonsammy was initially excited about.
"I saw all the people coming out. There wasn't one Black person coming out of the building. And I remember as a kid feeling odd about that, like I remember almost not understanding how to absorb that information," Moonsammy said.
Years later, "Last Bodega in Brooklyn" became Moonsammy's way to process and address the issue. He wanted to create something that created conversation, but also provided entertainment.
"I think comedy allows you to find joy, and also sadness in the same vein, and that's what I wanted to do. I didn't want to overpass the real problems that are happening. I also wanted people to enjoy it. So using comedy was really finding that line," he said.
kweliTV partnered with Moonsammy and Party Blackly to host a screening of the show, held in Crown Heights. Moonsammy described this as a "full circle moment" as friends and family came out to celebrate just days after flash floods threatened Brooklyn.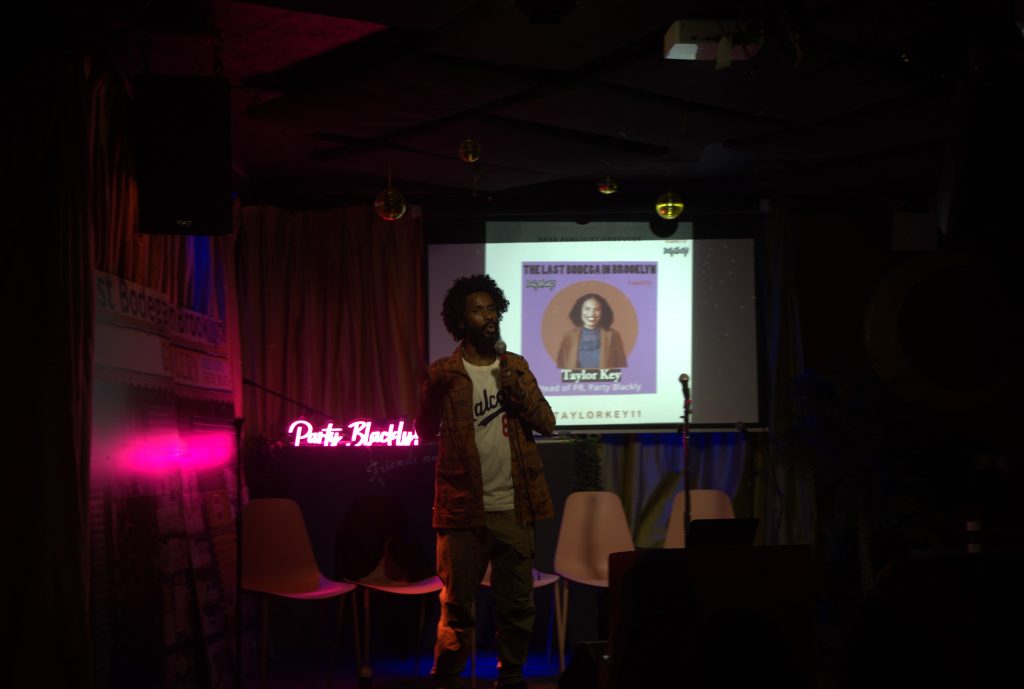 Rounding out the screenings is the premiere of "Sirius Lee and the Multiverse Mix-Up" coming up on October 29 in Oakland. The show is a spin-off of Theo Hollingsworth's short film "Sirius Lee: The Problematic Time Transplant". The film and short follow a time traveler from the 80s getting sent to the present day, where he meets his now grown up son.
The series combines live action and animation to create a multiverse hopping adventure. Hollingsworth drew from inspirations Spongebob, early Nicktoons, and The Simpsons to create a wild adventure for audiences to embark on.
The show's protagonist, played by Hollingsworth, is an eccentric genius. This was an important aspect to capture. The character embodies aspects of Hollingsworths and exudes a celebration of Black Boy Joy.
"You can be goofy and fun loving and hype, but also you can get your s— done," Hollingsworth said of the character.
Creation has always been part of Hollingsworth life. He expressed he was never content to "just consume it. I love this stuff. I'm passionate about it. I need it. I need to create it, you know?"
Hollingsworth was able to juggle his love for creation, his job at Pixar, and raising his son. He wants to continue to create art that shows Blackness as multifaceted and joyful, hopefully inspiring others as his inspirations did for him.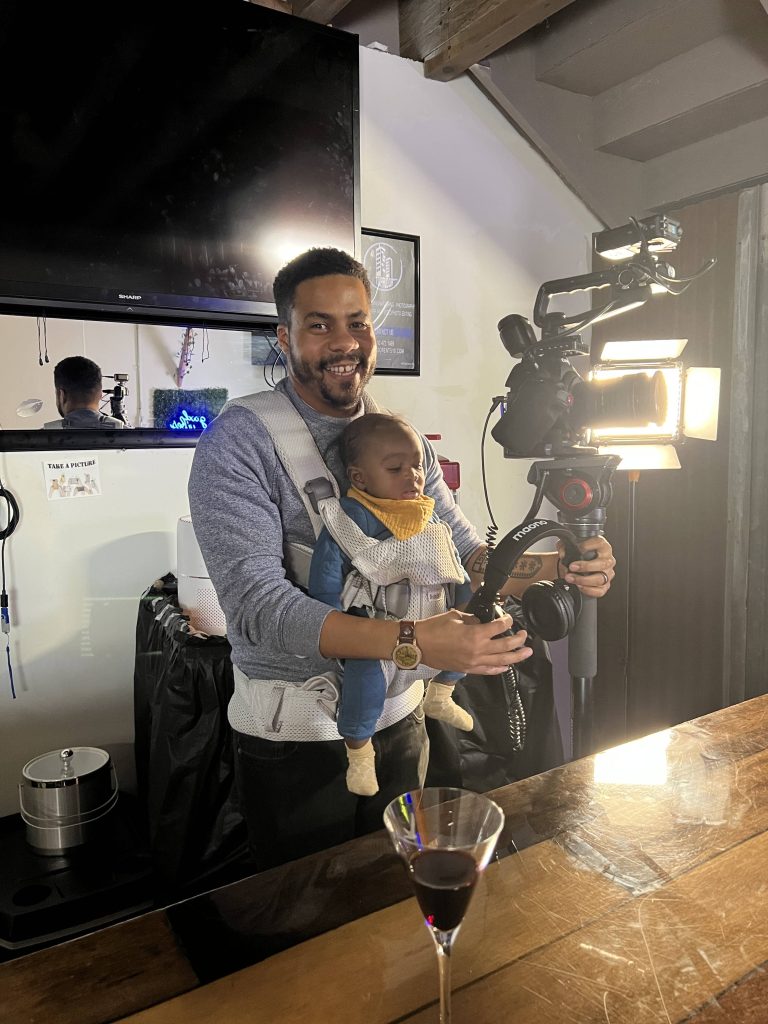 kweliTV always seeks to find and elevate stories that entertain and inspire. All three of these new shows are able to achieve that in their own way. Using their platforms as a tool to educate, to celebrate and to make people happy is a radical part of Black entertainment we will continue to celebrate in the future.
Watch new episodes of "The Matumbilas" every Wednesday, "Last Bodega in Brooklyn" every Thursday and "Sirius Lee and the Multiverse Mix-Up coming October 25 on kweliTV.