By Chanel Cain
There is a saying that a dollar only stays in the Black community for six hours. This statistic is often used to show how quickly money leaves to line someone else's pocket. While the origin and the validity of this statement is dubious, the message it is often paired with rings true: Black people need to support Black Businesses.
Entrepreneur Frederick E. Jordan and executive editor John William Templeton teamed up in 2004 to create Black Business Month. Jordan, having experienced the trials and tribulations of being a Black business owner, wanted to create a time for people to intentionally seek out and invest in the thousands of Black owned businesses across the country.
"The key idea of National Black Business Month is that redirecting a small portion of our individual spending would dramatically increase the sales of black-owned businesses," Templeton said in an article for Black Enterprise.
The series BlackOWND, created by Jennifer Brown and Chase Parker, streaming now on kweliTV highlights this same drive and passion to illuminate what it means to be a Black business.
Similarly to Jordan and Templeton, Brown and Parker came from two sectors of the same world. Parker's interest in film goes back to his college days when a friend of his started filming skits. From there he moved to short films and other projects and fell in love with the medium. Brown graduated from American University and used her degree in film and media arts to launch her career with companies like the Washington Post and HBO.
It was through HBO that their two paths crossed.
"I had a mentor that worked at HBO and they had this creative group that was kind of like a side step from HBO. It was kind of just people wanting to get together. You know, write, create and kind of bounce ideas off of each other. Fortunately enough, myself and Jen were in the same group," Parker said.
"And I remember one day I was like, 'Hey, Jen, like you want to work on this short film with me?' and she was like, 'I'm all for it.' And from there after that project that we did we pretty much just like, I don't know, it was just like the universe just clicked."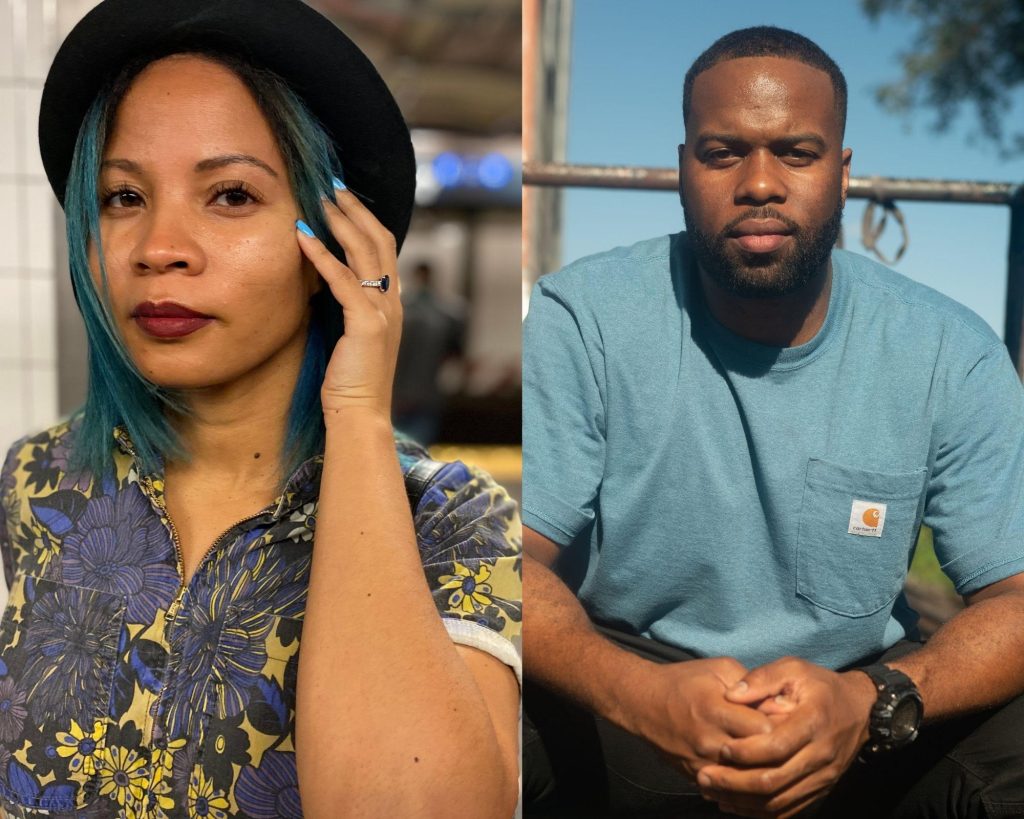 This collaboration would spawn BlackOWND, a series focusing on highlighting Black businesses in several different fields.
The episodes focus on different business owners from a wide range of backgrounds. Through each interview, despite their differences, common threads of Black entrepreneurship appear.
In the episode featuring Kameron McCullough, founder of Dussepoluza, he explains how his growing disillusionment with the New York party scene inspired him and his friends to make something different. Starting in his own apartment and then growing to larger venues, McCullough took early social media marketing and turned his band of friends into a brand. He knew the market he wanted to serve and gave them not only what they wanted, but what he wanted as well.
For dominatrix Queen Amazon, who took great lengths to establish herself as a serious part of the community, still struggles with clientele not respecting her as a veteran in the field. Seeing a niche and an opportunity early on, she crafted her brand based on the wants and desires of her customer base. Even still, she sites being a Black woman as a cause for her work not being as valued as others in her field.
"My price is my price, her price is her price. Do not… try to lower my price, these are my prices for my business, my experience, my skill set. So respect that," Queen Amazon said.
McCullough faced similar struggles, where despite the massive success of Dussepoluza, his company was still undervalued compared to his contemporaries. Once again he looked inward towards his community, knowing that they valued all he had worked for, "because so much is against us, we have to be for us," said he said.
Brown cites the variety within the professions shown and one of the many strong suits of BlackOWND. It shows the many sides of Black business, equally valued and equally held up to the spotlight.
"So going from a dominatrix, to a party planner, or photographer, all these different things really showcase, again, the non monolithic side of our black people," Brown explained.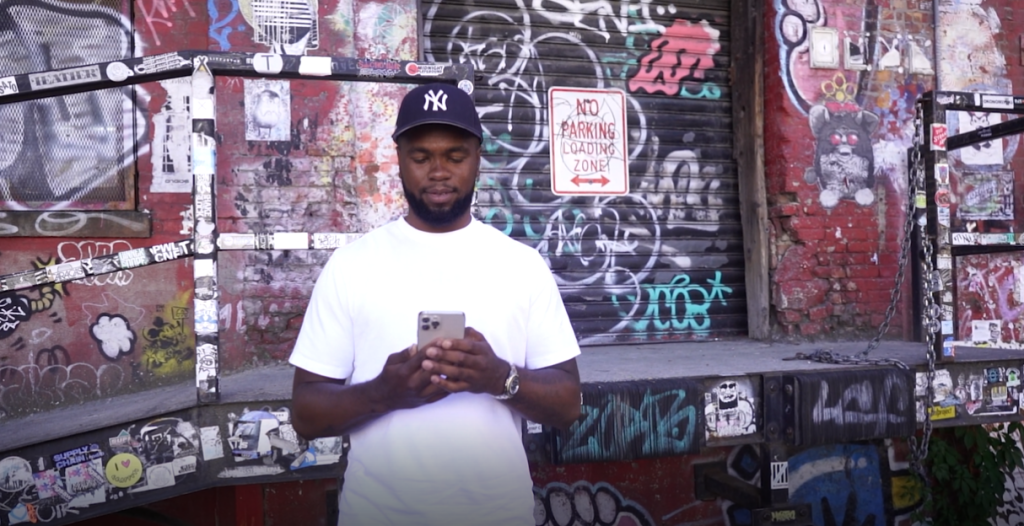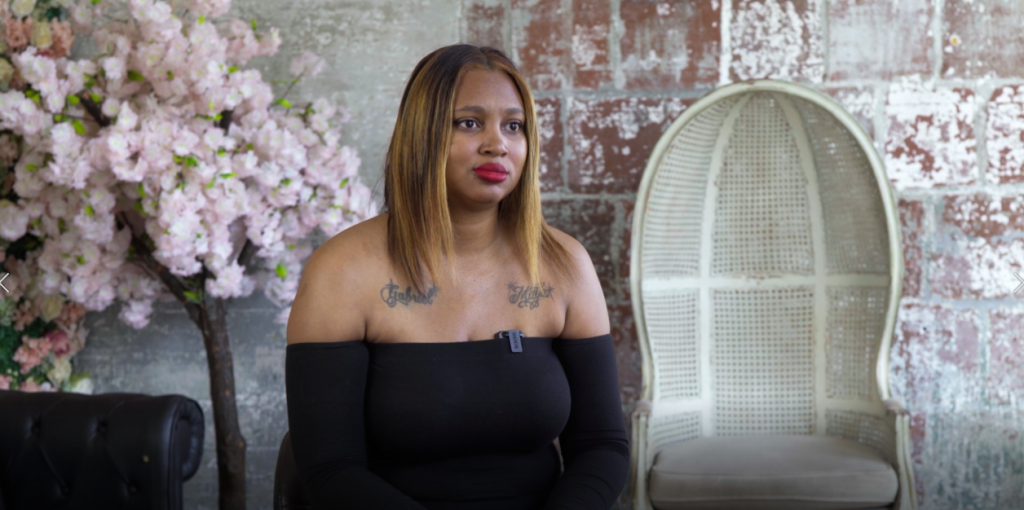 The thread that ties these episodes together is something that has long been present within the Black community: seeing a need within and providing a solution for it. Whether that be starting a Black media company to help improve financial literacy or a fashion brand that provides luxury to those often denied it, these businesses give back in one way or another.
In the spirit, BlackOWND gives back to them by sharing their stories. Not only is it highlighting the ingenuity present, but it's also a reclamation of telling Black stories for Black people.
"Hopefully whoever's watching it can say like, okay, like, this is someone who I can relate to because they've gone through a similar thing that I've gone through. And now I know these are the, you know, steps that I can take in order to get to the level of which I want to get to," Parker said. "So for me, it was the importance of … our ability to kind of dive in really deep."
The connection between creator and viewer displayed in the series is just as important as the connection between a business and its customers. The show fosters a sense of community.
"I think when we … start to develop this communal mentality, I think, then we'll start to see the value in spending our black dollar within the black community," Parker said.
The show is more than a show, it's a lifestyle. As business partners, the two made sure to buy Black whenever they could. From using the Black owned Carver Bank to Brown shopping within the Caribbean neighborhood she's from, the creators put their money where their film is.
With the history of entrepreneurship, shopping Black can even become radical. "I think what's been so beautiful about our culture, particularly as Black Americans, is that even though terroristic acts have attempted to destroy our ability to continue to invest in our neighborhoods and our communities. We continue to rise," Brown says.
Even with tragedies seen on Tulsa's Black Wall Street, the Black community continues to innovate. Despite the setbacks, Black businesses are 134,567 strong as of 2019, an "8% hike from the 124,551 Black-owned employer businesses in 2018," according to the U.S. Census.
Here at kweliTV, being a Black owned business, we hope providing a space where these stories can be seen by the community who needs it helps to further the cycle of growth and progress seen by other entrepreneurs.
"So even though we are in another phase of rebuilding," Brown said, "I think as a community, we continue to try and support each other and we want the BlackOWND series to display that."
So this Black Business Month, pay it forward by supporting the creators of BlackOWND, other Black storytellers on the platform, and Black businesses alike. They might just be a Black Bill Gates in the making.