By Chanel Cain
When New York University freshman Anatola Araba found an art exhibition featuring AI, she also found herself at the beginning of a journey. The installation was of an interview between multidisciplinary artist Stephanie Dinkins and an AI robot. This was the first time Araba saw a robot with Black features, an image that would stick with her.
"[Dinkins] asked the robot 'What is artificial intelligence?' and the AI said, 'Where do you think my intelligence comes from? It came from the wellspring of humanity. Nothing artificial about that is there?'" Araba explained. "And it just blew my mind how much artificial intelligence relates to consciousness, psychology and what it means to be human."
One degree, one pandemic, and one film project later, Araba's film "Afro Algorithms" premiered. The panel hosted after was moderated by Dinkins in a virtual world based on the one Araba created.
"Afro Algorithms" is currently streaming here on kweliTV. It follows an AI robot searching for data that will make them a great leader. The afro futuristic design of the film harkens back to Araba's original inspiration.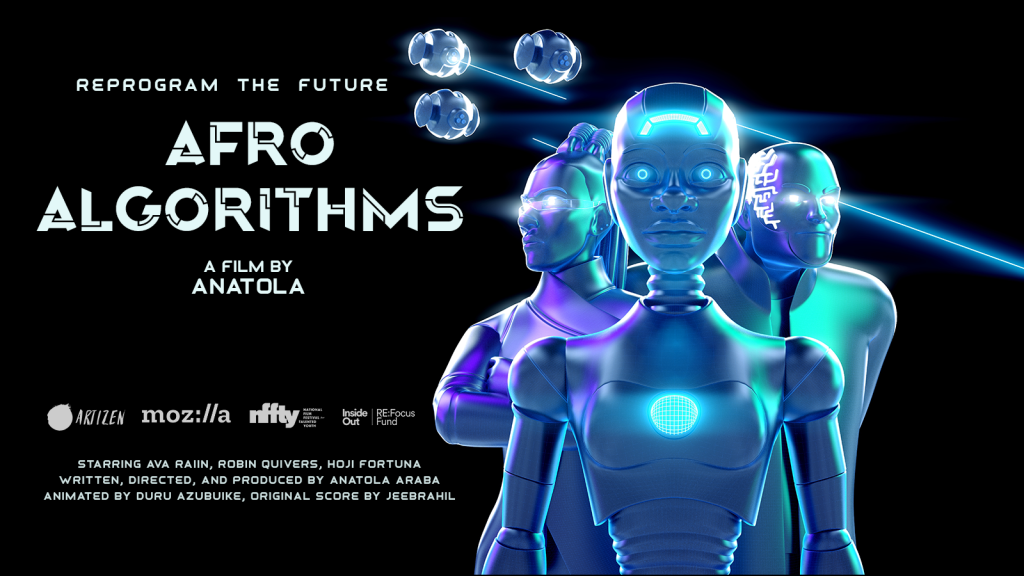 "I do think that it's beautiful to have a robot which is usually depicted as a European female face and expression being shown having black facial features," Araba said.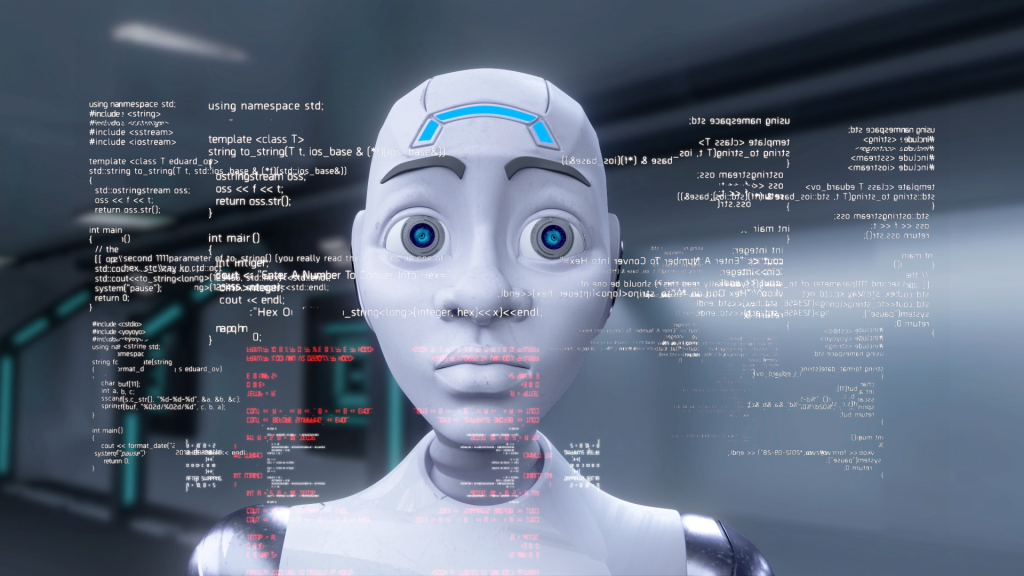 Araba wanted to use the medium of animation to expand the horizons of the world she was creating. The film spans from a city high above the clouds to a secret base deep in a futuristic forest. The use of animation also served a practical purpose as production started during the first wave of the COVID-19 pandemic.
A snag she ran into was the lack of available assets that fit the aesthetic of her film. Emblematic of the issue she was trying to address, there were very few options for Black hair and features.
This points to a bigger issue in the field of animation and tech. Less than 4% of U.S. based animators are Black and as of 2019, 2.4% of AI based PHDs were earned by Black scholars.
This discovery coupled with the ongoing pandemic led to the film becoming a global operation. Duru Azubuike, a Nigerian based animator, became her lead 3D animator. The film features talent from across the diaspora, from the composer being based in Paris to Angolan based actor Hoji Fortuna (also seen in "Afronauts" on kweliTV).
"I am grateful and would always want to cultivate that international collaboration. So I'm glad I was able to with this project," Araba said.
The whole production process took two years, starting in her room back home in New York after having to leave her study abroad program due to the pandemic. Her little brother was the one who led her towards the film's first round of funding from the Black Realities Grant. From there the support snowballed, gaining support from NFFTY and Mozilla, propelling her towards the finished project.
It was at the Mozilla film festival that the film finally premiered, a full circle moments occurred for Araba. Mozilla, which had fostered her film in several ways, was now the place it would be shared with the world.
"Since we have such an international team, the very first event we had our film festival that [the film] was in each cast member and crew member and collaborator was in Avatar, and we were in our own 3d virtual world designed to look like the project. And that was really special to have everyone in the same room," Araba said.
The film went on to screen in cities across the United States and abroad, from Seattle to Atlanta to Toronto to London.
"I'm glad that I can make a project that makes people think because even just going into the project, my whole aim and intention was to use it to spark important conversations about race technology and where humanity is driving the future of our planet."
Afro Algorithms has now found a home with kweliTV. Araba was introduced to the platform through a member of the podcast "AI 4 Afrika", which she produces. From there she explored the content and felt more connected to her heritage. This was another seed that would plant itself before "Afro Algorithms" was created, but would yield another full circle moment.
"I was so glad to have felt how powerful and different and needed a space for sharing Black and African perspectives their storytelling is," Araba said, "and I'm super happy that my project is a part of it."