Hey kweliFam, we're back with an all new batch of films and documentaries for everyone to enjoy! From the flashy history of tap dance in the U.S., to student activism leading to substantial educational change, to a woman who dreams of taking to the skies, binge on all this new content right at your fingertips. Enjoy these titles and more streaming for the culture on kweliTV.
S.O.U.L of a Black Woman is an ode to Black women's past, present and future, split into four chapters. Each chapter is accompanied by its own original unique music and spoken word poetry which will take you through the passages of time.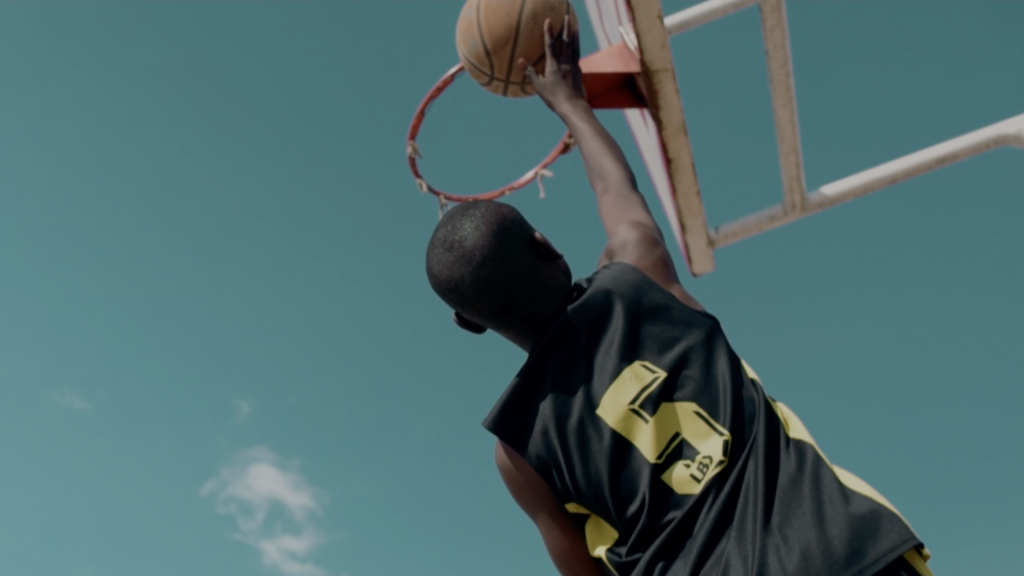 Goma, DR Congo. A few years ago, Amina's mother couldn't afford a "normal" school for her only daughter. So she took her to a school for deaf children even though Amina could hear perfectly well. That day Amina's life changed forever. Amina learned the sign language and a few years later, in 2018, she started to coach Goma's first basketball team of deaf people. They train everyday. Very hard. And they dream big. One day they wish to participate in international competitions. This film tells the story of Amina and her team: a group of young people for whom basketball is an escape route from the "noise" of the city of Goma, the third largest city in DR Congo.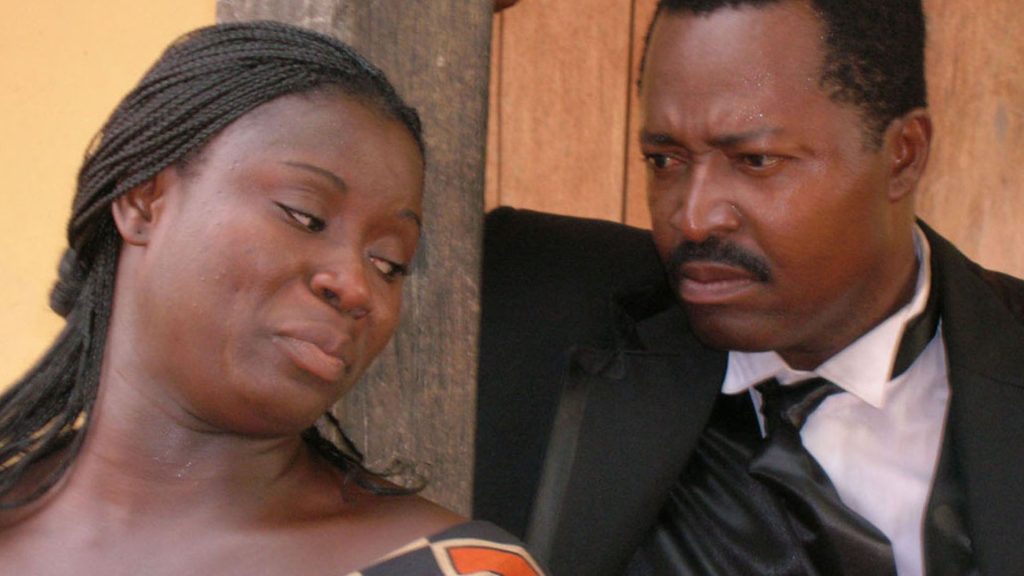 Asante, a hearse driver in Ghana, wants a wife, but his profession puts most women off. He falls in love with a client after her mother dies and becomes the first hearse driver in Accra to get married.
BLACK PANTHER is the film the Black Panthers used to promote their cause. Shot in 1969, in Oakland, San Francisco and Sacramento, this exemplar of 1960s activist filmmaking traces the development of the Black Panther organisation. In an interview from jail, Minister of Defense Huey P. Newton describes the origins of the Panther Party, Eldridge Cleaver explains the Panthers' appeal to the Black community, and Chairman Bobby Seale enumerates the Panther 10-Point Program as Panthers march and demonstrate.
This hopeful tale is about a women who works cleaning planes but dreams of being a pilot.
Nomaliphathwe Gwele, a young single mother of two, which one being a disable infant, decides to improve her life. She joins a group in a land occupation action, to build her own shack in the new slum, risking violent evictions.
This documentary uncovers the largely unknown and pivotal role played by Black landowning families in the deep South who controlled over a million acres in the 1960s. They were prepared to put their land and their lives on the line in the fight for racial equality and the right to vote in America's most segregated and violently racist state.
In the face of escalating terror, Black landowners and independent farmers provided safe havens, collateral for jail bonds, armed protection and locations for Freedom Schools. They were often the first to attempt to register to vote and run for public office.
Narrated by Danny Glover and winner of a Television Academy Award, DIRT AND DEEDS IN MISSISSIPPI tells how an independent farmer and teacher who came to own the land on which his great-grandparents were slaves became the first Black candidate elected to a state-wide office in Mississippi in the 20th century.
The film tells stories from the lives of three bendskins. Stories full of drama, tragedy and tempo – and insights into modern, urban Africa. Every day, Sani, Marie and Franck make their way with their fares along pot-holed gravel tracks through the chaos of the big city. Their private lives, too, are thrillers with open endings. Sani gets into trouble with his pregnant girlfriend's father, who's not afraid to throw his weight around. Marie is searching for a man who years ago raped her. And Franck is trying to get rid of a bag with shocking contents.
To stay independently thriving during the start of an economic downturn, a 25-year-old art teacher and socialite is given the opportunity to elevate her lifestyle and secure her family's future.
This documentary centers around a performance by tap dancers Bunny Briggs, Howard "Sandman" Sims and Chuck Green at a Harlem club backed by a band lead by Lionel Hampton. The dancers discuss their careers and their influences.
When they meet a talented girl with no schooling, a teacher and young scout challenge tradition in a village when the girl is chosen as the new wife of the village.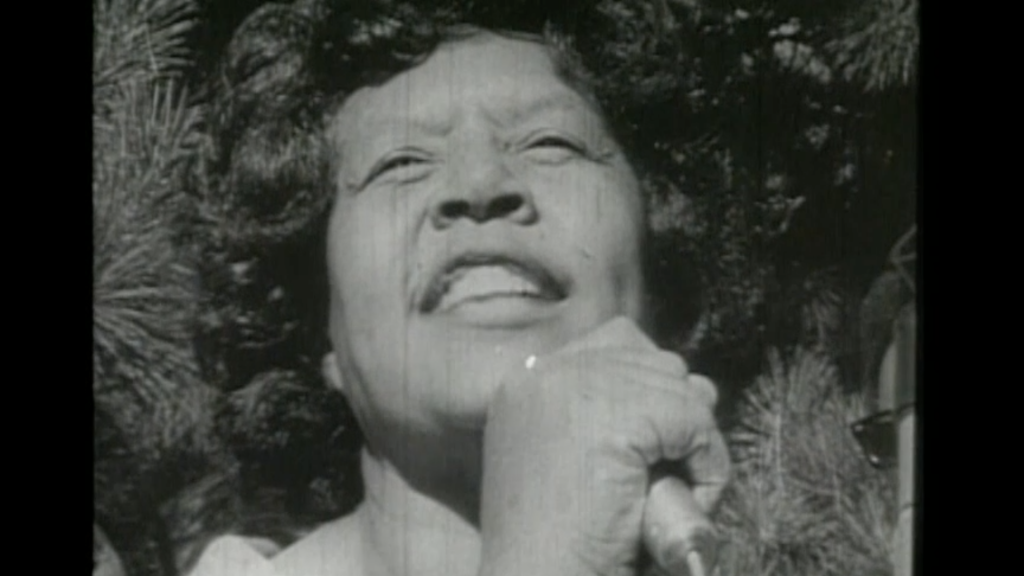 Ethnic studies courses are common today, but that hasn't always been the case. In many ways, multicultural education can be traced back to San Francisco in 1968-1969. In one of the most high-profile student actions of the 1960s, students at San Francisco State University went on strike, shutting down the campus for six months. University president S.I. Hayakawa called in the police, who busted heads and arrested hundreds in an attempt to restore control of the campus. But the strike didn't end until the school acceded to student demands and created the first ethnic studies department at an American university. This film, shot by the students and their allies, is a classic primary source document of the 1960s.
This is the inspiring true story of a community who took care of each other during life's greatest storms. It's the tale of how one journalist shed light on his community when nature and the rest of the world left them in darkness.
Black Unscripted is a short documentary which is an exploration of race, identity, Blackness and what it means to be Black. Beyond this overarching theme, we also touch on a number of subtopics such as colorism, Vitiligo awareness, Albinism awareness, immigrant stories, biracial and multicultural families.
For her entire life Jamari Perry has watched her mother struggle with Lupus. Now, an adult, she wonders how to best help her aging mother, all the while knowing that she has a 10% chance of getting this chronic illness. There is no cure for lupus. An autoimmune disease, it can attack any organ of the body. Primarily a disease of African American women, until recently there was very little information about lupus. It is called a "quiet disease" because its effects vary from person to person and its painful symptoms are sometimes invisible. Soaring on Invisible Wings follows Jamari's journey into the lives of four women and their families as they grapple with an incurable disease and uncover the courage to keep living.
This exceptional two-part series of short videos by award-winning documentarian Joanne Burke brings to life the pioneering years of the African American presence in Paris. Each video reveals how France, and Paris in particular, became their bridge from a racially segregated USA to great achievement in the wider world.