Hey kweliFam, it's time to explore the brand new titles dropping this month on kweliTV. Like always we have a little something for everyone. From documentaries about literary, music, and social justice legends to a mockumentary about a 90s R&B group, from groundbreaking scientific discoveries of the past to deep introspection about the future, there's something for every mood you're in. Catch these titles and more streaming for the culture on kweliTV!
A man must resolve his personal feelings when his boss orders him to commit fraud to benefit the corporation. Struggling with an overwhelming sense of shame, he seeks consolation by discussing his unease with a former friend and the man's fiancee.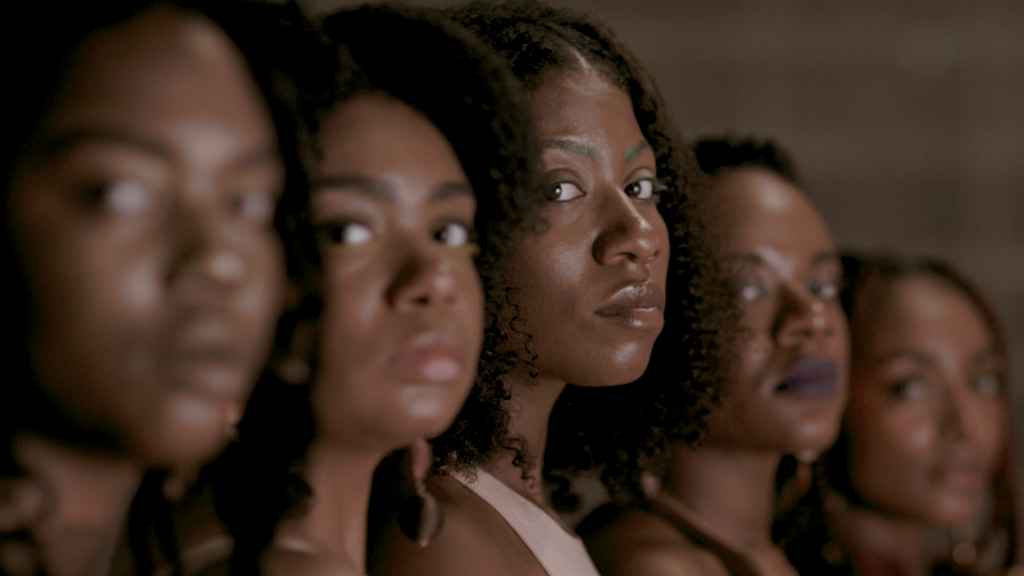 Things At Rest is a celebratory reimagining of the black aesthetic inspired by matriarchs of classic African-American literature.
The lives, times and music of Ma Rainey, Bessie Smith, Ida Cox, Ethel Waters and other legendary women illustrate how the blues became a vital part of American culture.
In the great beyond of space resides Kojo Astronaut, a cosmic shaman traversing the multiverse, fueled by voice, piano, and a Fender Rhodes. His offerings consist of protest music written through an Afrofuturistic lens. Kojo Astronaut is a filmed performance that is about love, liberation and the ways in which we navigate our relationship to our planet, our solar system and beyond. Composed and performed by pianist Scott Patterson, the blend of classical, soul and rock music is futuristic, emotive and luxuriant.
Two young women – two stories. A rapper in Dakar and a wrestler in southern Senegal: Toussa and Emodj. They both strive for victory and recognition in male-dominated spheres and a patriarchal society. A battle with words and visionary lyrics for a better society, and a fight with hard physical training for victory in the arena. 'Mane' – 'Me' in the language Wolof – tells a modern, positive and trend-setting story of two young women and their universal truth: only we ourselves can bring about change, out of our own ambition and will.
From shady record execs, rival groups and bitter infighting, follow the meteoric rise of a 90's R&B group told through a music exposé.
For My People: The Life and Writing of Margaret Walker gives the long-overdue recognition to one of the seminal figures of American literature. Margaret Walker has been described by scholar Jerry Ward as 'a national treasure' and by Nikki Giovanni as the 'most famous person nobody knows.' Her signature poem, For My People, written when she was 22, set a tone and a level of commitment which African American literature has been responding to ever since.
A talented yet unmotivated millennial is challenged when he inherits a watch that gives him the power to teleport, but he has no desire to meet the superhero expectations.
Unemployed, depressed and running out of options for supporting his wife and three children, Charlie Banks is just barely eking out a living in the Los Angeles neighborhood of Watts in the early 1980s. His wife, Andais, accuses him of irresponsibility, and even of cheating on her, an allegation that isn't true until Charlie decides it may as well be. Charlie's friends try their best to help him get by, but their well-intentioned plans don't always pan out.
Follow the dramatic stories of three Kenyan women: a laundress with memories of a past sin, a young student from Nairobi facing an abortion problem, and Atisana, a mystical lady full of music and culture who lives a beautiful life even if she suffers in the streets.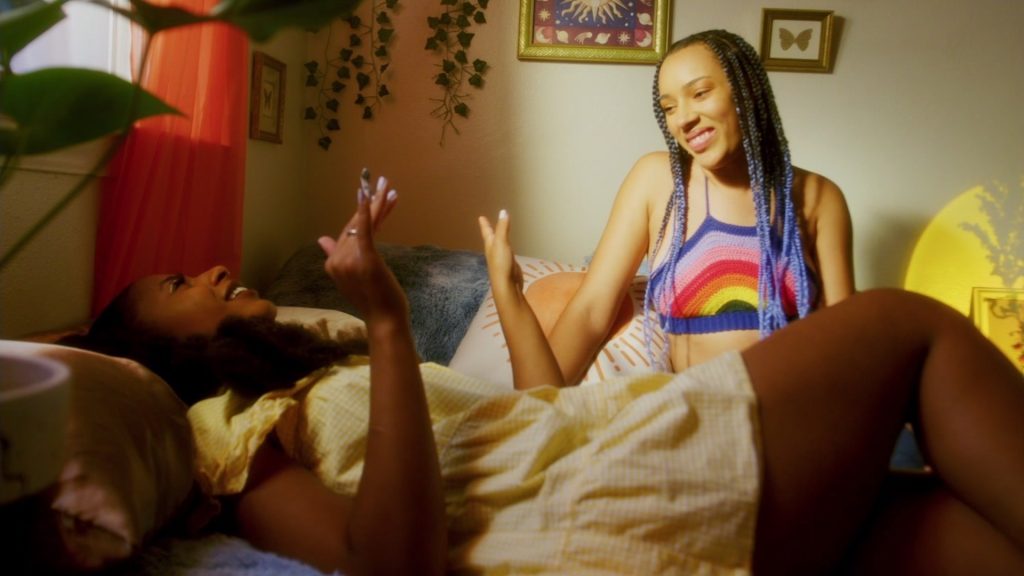 On an overwhelming and busy work day, Iris receives a surprise visit by her best friend Beza, who encourages her to embark on a dreamy road trip where they reflect on the meaning of life. Things take a sudden turn when reality threatens their whimsical outing.
Alice Ball, a 23-year-old African American chemist living in 1915 Hawaii, fights against racial and gender barriers to find an effective treatment for leprosy before Kalani, a 10-year-old patient, is exiled into the leper colony of Molokai.
Reba to the Rescue is back with three new episodes for the family to enjoy!
In 2014, Soul In Motion, a non-profit performing arts organization based in Rockville, MD, celebrated their 30th Anniversary in the Arts. The gala performance featured 7 premiere African dance ensembles from Washington DC, Pittsburgh, & Atlanta, GA. The guest performers included Farafina Kan, The Taratibu Youth Association, The Finest ThunderKats, Coyaba Dance Ensemble, AnKaFo, Balafon Women's Ensemble and Soul In Motion. History was made as this was the first time that these seven groups had the opportunity to perform on the stage. The gala event was directed by Michael Friend and Pam Lassiter. A special acknowledgement goes out to all the individual company members including: Sylvia Soumah, Mama Kaditou, Mahiri Keita, Mama Arla Scott, Karen Rawlings, Shay Sutton.
Victorious is a documentary that trails the DC DIVAS-one of the top women's football teams-during their 2015 season.
May Ayim was one of the founders of the Black German Movement, and her research on the history and present situation of Afro-Germans, but also her political poetry, made her known in Germany and in other countries. May Ayim wrote in the tradition of oral poetry and felt a strong connection to other Black poets of the diaspora. Poetry gave her an opportunity to confront the white German society with its own prejudices. The film shows the author in performances in South Africa and in Germany.
Interviews and poems reveal the search for identity, how and why the term Afro-German was introduced and how a young Black woman experienced the German unification. May Ayim lived from 1960 to 1996.
In Berlin, a street which had the name of a colonialist was renamed in 2010 after May Ayim.