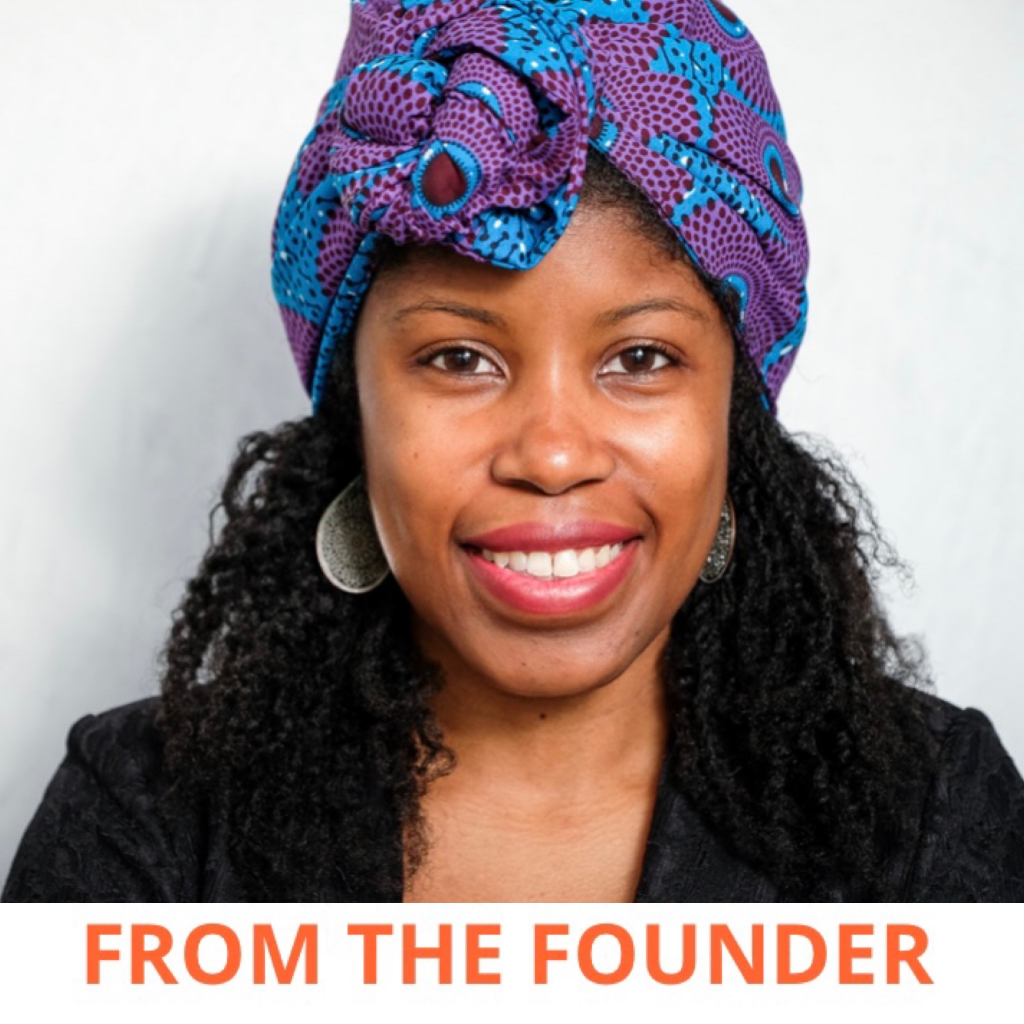 My vision for kweliTV has always been to build beyond the concept of "TV" and construct a community around global black storytelling. Parts of what I envisioned are starting to take shape and I'm excited to share them with you.

We've been fairly quiet because we're working on upgrading our platform that we plan to officially unveil in early fall. Our new platform will stream both video and audio content. We'll be expanding our library to include four additional genres: wellness/healing, spoken word/poetry, masterclasses that we've tagged as "Brilliant Black Minds", and performances (such as plays, musicals, etc.). This new content will continue to be curated by brilliant creatives, thought leaders and organizations. I can't wait to share who they are soon! Here's a sneak peek of some of the other enhancements we have in store:
Additional pricing tier that will be cheaper, but ad-supported
Live chat – subscribers can message others watching the same content (live and on-demand)
Parental Controls
Video player – speed controls, picture in picture, resume playing across devices
Payment options – accept more currencies from different countries to better serve our international audience
Content Creators – tip jar for direct donations, exclusive crowdfunding platform to help drive future content
Loyalty Program – earn points to redeem merch and other perks the more you use kweliTV
Community Engagement – relaunch of ambassadors program
In addition to our current app selection, we'll be adding Samsung Smart TV and Google TV apps in time for our relaunch. We're releasing apps for the LG Smart TV and game consoles in 2022. We're also planning events and other programs curated for our audience. I'll share more once we have our official unveiling.
I'm most excited to share that we've expanded our team. Until recently, I was kweliTV's only employee for about four years due to limited investment dollars. It's something that I was initially hesitant to mention. We all know the challenges black-owned businesses face to stay afloat and compete. I've always wanted our customers to invest in the vision through their subscription without diving too much into my personal journey. I'm proud that we've been able to build and maintain the amazing selection of global black stories despite our limited resources.
Lil Rel Howery came onboard late last year as our Head of Comedy along with his executive assistant Menu'Ette Silver. Now I want to introduce you to Michael Gilliard II, our full-time Community Engagement & Membership Manager, and Kailah Christopher, our part-time Global Content & Programming Coordinator thanks to an investment we received in May.
kweliTV needs your feedback to help us improve and grow. I have a brief survey I'd love for you to complete. Two survey participants will be randomly selected to receive a free month of access to kweliTV. If you're currently a monthly subscriber, your next month will be free. Any annual subscribers who win will have an extra month added to the end of their yearly plan before it renews. If you're not a subscriber, then you will have a free month on us! Link to our survey.

Since starting our revamp phase this summer, we have taken a pause from adding new films and shows to our platform so our small, yet mighty staff can dedicate our resources to a robust unveiling. However, we're still accepting new content for consideration from amazing black creatives. Link to our submissions process.
Running kweliTV has been such a privilege and a joy. I read all of your encouraging notes and constructive feedback. I'm so looking forward to continuing the work of bringing authentic black stories from across the globe to you.
peace and light 🧡,

DeShuna Elisa Spencer
Founder & CEO // kweliTV
@deshuna (twitter)
@deshunaspencer (instagram)