With over 600 titles to watch, our viewers have a wide selection of films, documentaries, and shows to enjoy. We want to highlight the titles that our subscribers binged the most in the month of March. From revolutionaries in Haiti and Cuba, to deep dives about femininity, and one woman who's bad hair day is the least of her worries, you may find a new favorite in this list. Here are the top titles for March on kweliTV!
Top 20 Films
Facing a violent military dictatorship and an intimidated opposition, writer-turned-politician Carlos Marighella articulates a resistance all the while ousting heinous crimes of torture and the infamous censorship instituted by the regime.
An ordinary day at a Zulu cultural village. Shaka, their star performer, expresses his frustrations to his co-workers as he sits on display for tourists. On this day he reaches the end of his tether and his protest takes on Shakespearian proportion.
Kwaku Ananse is an intensely personal project which draws upon the rich mythology of Ghana. The short film combines semi-autobiographical elements with the tale of Kwaku Ananse, a trickster in West African stories who appears as both spider and man. Ananse teaches us that there are two sides to everything and everyone. The fable of Kwaku Ananse is combined with the story of a young outsider named Nyan Koronhwea attending her estranged father's funeral. At the funeral, she retreats to the woods in search for her father.
The history of how Haiti won its independence, carrying out the first-ever successful slave rebellion.
Seven Afro-Australian women explore the impact of western media on their identity and understanding of beauty.
When they meet a talented girl with no schooling, a teacher and young scout challenge tradition in a village when the girl is chosen as the new wife of the village.
Upon making a life altering decision, Jabari Keating is a candid first person narrative film that explores his personal reflections, life experiences and trials and tribulations as an African American in present day America.
A troubled young girl named Lilly unites with her Afro-Brazilian religious ancestry on a summer visit with family to their ancestral village in rural Northeast Brazil. Soon after her arrival, she encounters Orishas (African gods) who join with her grandmother to help her find peace with a gift that has previously vexed her.
A man must resolve his personal feelings when his boss orders him to commit fraud to benefit the corporation. Struggling with an overwhelming sense of shame, he seeks consolation by discussing his unease with a former friend and the man's fiancee.
10. BLACK AND CUBA
This award-winning documentary follows street- smart Ivy League students who are outcasts at their elite university, band together and adventure to the enigmatic Caribbean island of Cuba; whose population is 60% Black. Their enthralling journey through the streets of Havana and Santiago reveals rarely seen aspects of Cuban life including: hip hop performances, block parties, and candid spontaneous encounters with AfroCuban youth. As they film their experiences, the travelers discover connections between Cuban and American perspectives on human rights, race, and revolution.
Scattered Africa: Faces and Voices of the Africa Diaspora moves from the violent scattering of African people across the earth to their current participation in a global community. The focus here is on their presence in and contributions to the Atlantic World. Portraying the unremunerated economic contributions of Africans and their descendants to the wealth and power of the Americas, it also highlights elements of African culture that characterize contemporary Pan-American life. Emphasizing both similarities and differences, scholars and community leaders—from nations such as Argentina and Uruguay in which the African past and presence is little4 known, and Suriname and Brazil where African cultural forms are too obvious to deny—discuss their discovery of their African heritage and the scattered transnational community that constitutes the African Diaspora.
Thirteen year-old Ericka suspects her mom might be a spy and launches her own espionage effort – with her best friend – to find out what's really going on.
It's Different In Chicago is an anthology-style documentary that tells the story of how House music and Hip Hop culture complemented and competed with each other leading to deep revelations about the different segments within the Black community of Chicago.
After a contentious race, the 2017 runoff for mayor of New Orleans came down to two candidates: Desirée Charbonnet and LaToya Cantrell, two very different black women. The winner of this election would take office as the first female mayor of New Orleans and the city's fourth black mayor. Through news footage, campaign advertisements and archival audio and video, All Skinfolk Ain't Kinfolk is the unprecedented story of this mayoral runoff told through the eyes of black women living in this city.
A talented yet unmotivated millennial is challenged when he inherits a watch that gives him the power to teleport, but he has no desire to meet the superhero expectations.
16. BLACK PANTHER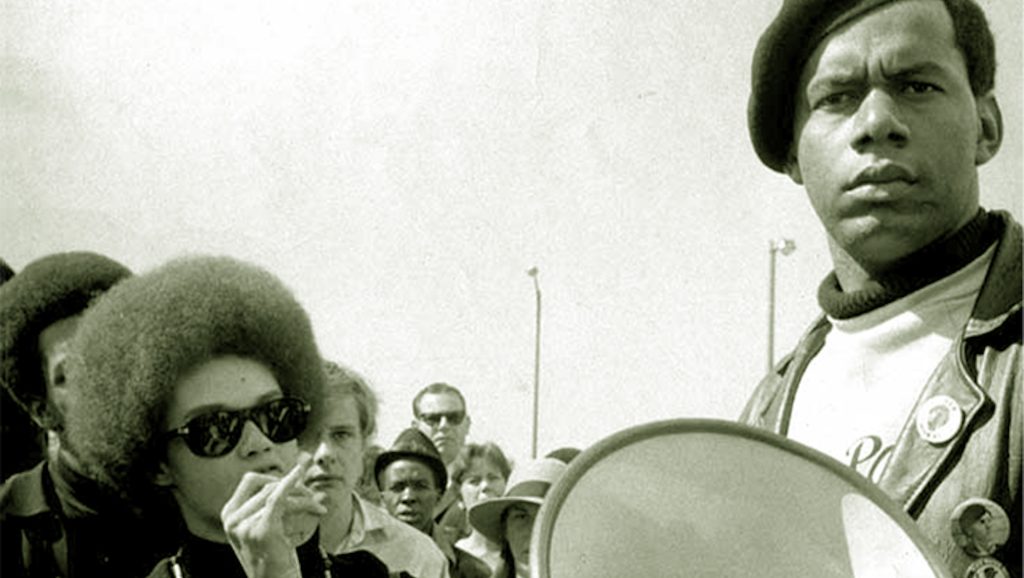 BLACK PANTHER is the film the Black Panthers used to promote their cause. Shot in 1969, in Oakland, San Francisco and Sacramento, this exemplar of 1960s activist filmmaking traces the development of the Black Panther organisation. In an interview from jail, Minister of Defense Huey P. Newton describes the origins of the Panther Party, Eldridge Cleaver explains the Panthers' appeal to the Black community, and Chairman Bobby Seale enumerates the Panther 10-Point Program as Panthers march and demonstrate.
From shady record execs, rival groups and bitter infighting, follow the meteoric rise of a 90's R&B group told through a music exposé.
S.O.U.L of a Black Woman is an ode to Black women's past, present and future, split into four chapters. Each chapter is accompanied by its own original unique music and spoken word poetry which will take you through the passages of time.
Sara, a cold college professor, and her husband, an ecstatic painter, spend a summer away from the city, straining their rocky relationship.
The lives, times and music of Ma Rainey, Bessie Smith, Ida Cox, Ethel Waters and other legendary women illustrate how the blues became a vital part of American culture.
TOP SHOWS
Four black millennials exploring entrepreneurship and simply trying to figure out life.
#HashtagTheShow is a sketch comedy series about the absurd, laughable, and painful realities of being Black and Brown in America. Watch as hashtagable events ensue from Bougie people problems to sus Halloween costume clapbacks, Questionable protest parties, and everything For the Culture! In our digital and media fueled age #HashtagTheShow reminds us it's okay to laugh even when it hurts.
Akili is a four-year-old who lives in the Savannah highlands in Kilimanjaro. Every time she goes to sleep, she finds herself in a magic world called Lala Land. With the help of her new best friends in Lala Land, Akili goes on adventures where she learns English words, how to draw, count, and so much more.
Nikki, a 30-something down-on-her-luck therapist on a college campus is stuck in a rut during the pandemic. This could have been the push she needed to start her own practice, but she is tied to her school- which is paying for her to get her PhD. With hours cut and needing cash to survive, her and her best friend Breanna (a late 20s black hippy who knows everyone), devise a plan to help her get extra money by driving for a ride share app. With her and her car on the open roads of LA, she learns even more about behaviors and relationships, and somehow always lands in the middle of her riders' drama. Each rider vents, reacts, or explores a different side of the human experience.
While juggling the kinks and twists of love, life, and career, Harlem naturalista, Jada Cole, struggles to work out the kinks in her own home with her three roommates, especially after a suburban, culturally naïve, white roommate moves in and things become even MORE tangled!
Storyteller and explorer Ernest White II learns about cities and regions from his friends.
Join us as we go back in time to the many ancient African civilizations and forward to the modern age as our black forefathers changed the world as we know it. Be it mathematics, science, art or architecture, ancient Africans are the founders of everything. This series is bite sized and perfect for children to enjoy!