Cicely Mitchell grew up surrounded by education. Her parents, both educators, instilled the importance of self reliance in her from an early age. From learning how to balance a checkbook at seven-years-old, to helping deliver checks to the bank, Mitchell learned lessons that would help anyone be prepared for adulthood.
"Education was always at the forefront," she said. "Whether we were grocery shopping, driving down the street, it was always something that involved counting, colors, numbers, budgeting, you name it. Education was always there."
These lessons were especially important for a little Black girl. Within children's media, a prime source of teaching these life lessons, Black children are severely underrepresented. According to statistics gathered by the University of Wisconsin-Madison School of Education Cooperative Children's Book Center, of children's books published in 2018, 10% featured Black characters, ranking below both white and animal/other characters.
Mitchell wanted to give something back to her community, to provide what her parents had given to her. This is where "Reba to the Rescue'' was born.
The show focuses on the titular Reba as she navigates learning about counting, reading, and history. With her cousin Kyrie, Reba is able to conquer any task she sets out to do, all with a bright smile on her face. The episodes have a storybook feel to them, making the show reminiscent of school reading circles or bedtime stories.
Mitchell's mother, who passed away in 2014, was a main influence behind Reba's character. The character serves as a tribute to not only her, but the legacy of providing these lessons to a new generation.
"She's really like a little version of my mom, if you will, and me mixed together," Mitchell said.
"Reba to the Rescue" got off the ground in early 2015. Mitchell recruited animator Lesly Braginsky for the animation, where they both carefully crafted Reba's appearance. Mitchell needed her to perfectly encapsulate childhood joy and confidence, all contained within a little Black girl.
Reba stands proudly with a coily afro adorned with a bright pink flower, and a bright red cape, signaling her willingness to help others. Mitchell wanted her to be festive, to make Reba a character Black children could see themselves in and learn from.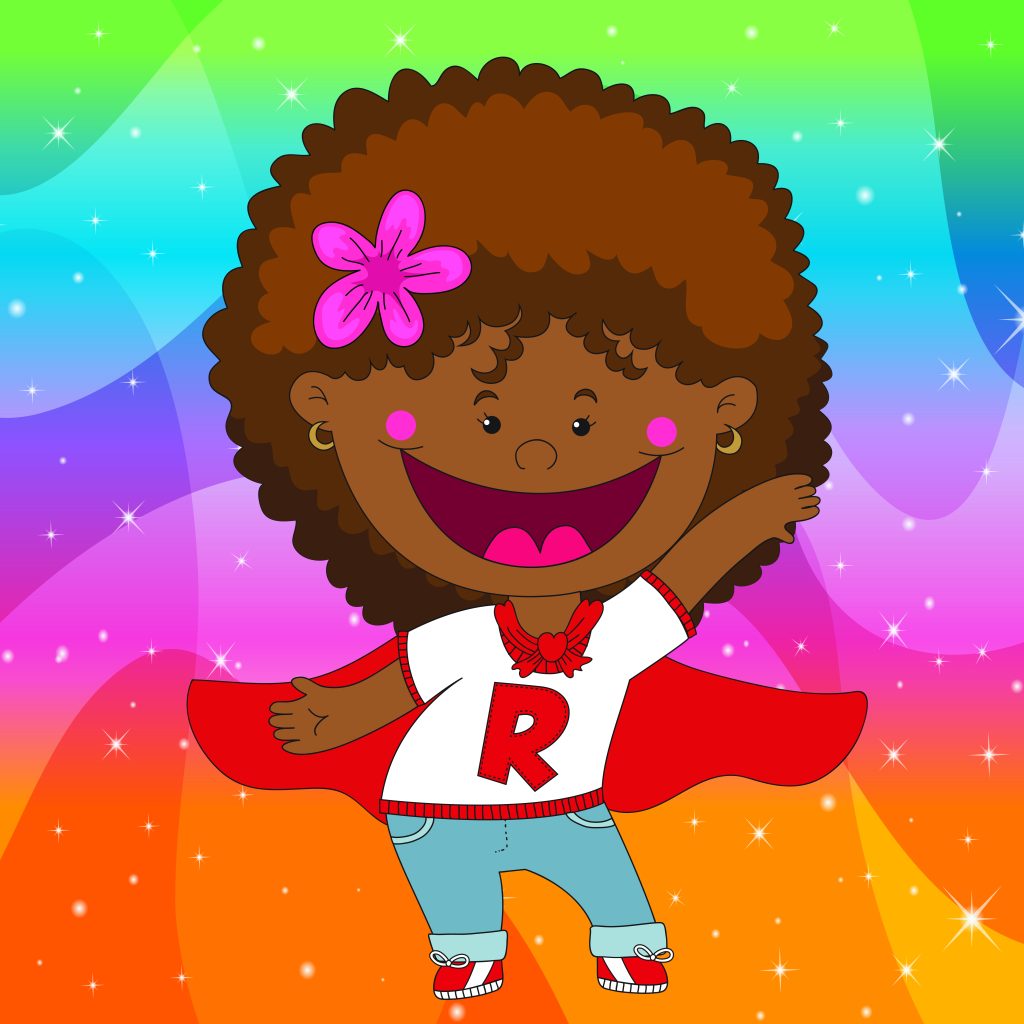 "They need as much as they can possibly receive from people who look just like they do," she said. "Who have chocolate skin, who have even darker skin, beautiful dark skin, lighter skin. They need to see that we are doctors and lawyers and entrepreneurs."
After building the character, the show now needed a crew to make it real. Mitchell used her connections as a former radio DJ to build up the rest of her team, "rounding up those radio brothers and sisters all over the country to climb on board," she said.
All that was left was to give the show an audience. Given the show prides itself on giving a new perspective for Black stories, "Reba to the Rescue" was a perfect fit for kweliTV.
"That's been the highlight of everything Reba, it just seemed like the perfect fit to have Reba upon kweliTV. Reba has reached a vast audience, a global audience, thanks to Deshuna and kweliTV," Mitchell said.
Since its inception, "Reba to the Rescue" has produced over 70 episodes and has reached the homes of children across the globe. Being able to share Reba has been a heartwarming experience for Mitchell. She always wanted to help the next generation be prepared for the real world, and now she was able to do it. Mitchell has received immense praise from events and online from parents and children who have been touched by the show.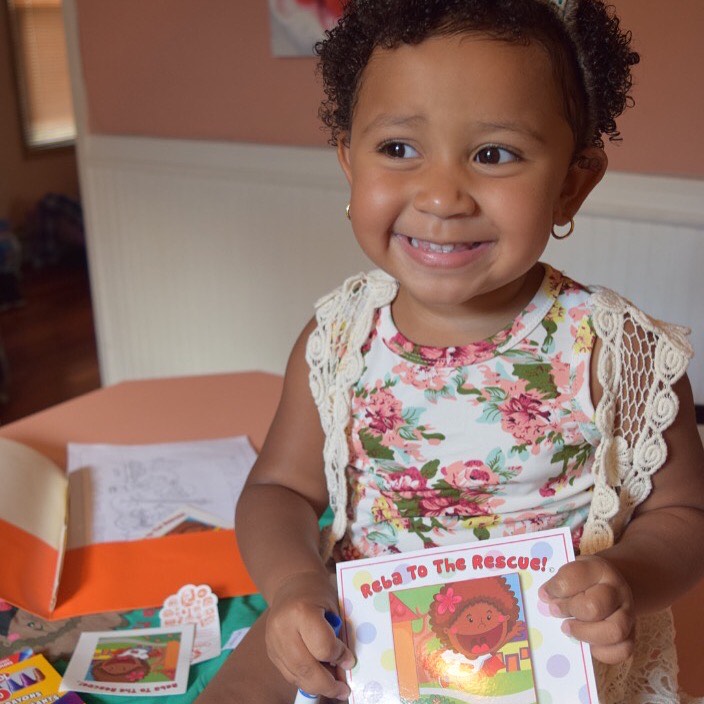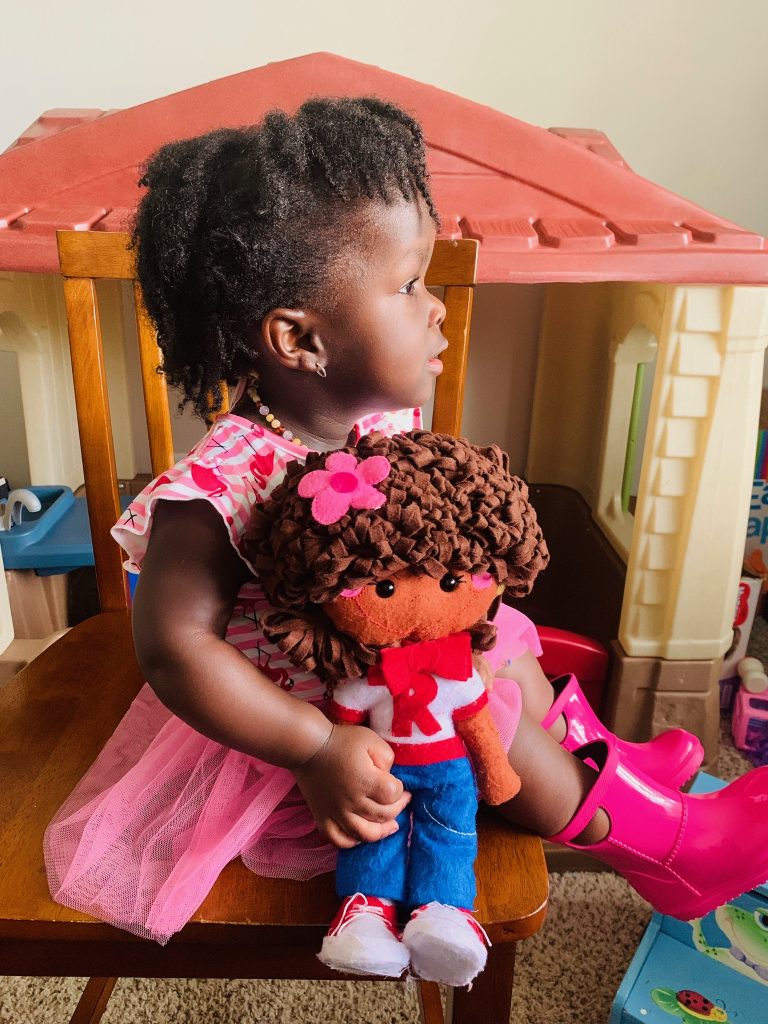 "Someone had put it on Twitter, 'I don't have any idea what Black shows my kid can watch' and somebody mentioned 'Reba to the Rescue'. And I was like, 'Oh my goodness'. I had to save that tweet that was so special," Mitchell said.
Mitchell hopes to continue growing and expanding the scope of "Reba to the Rescue." As her audience grows, and grows up, she hopes Reba can keep imparting the lessons she learned from her parents when she was a child.
"She's not as big as other endeavors but… as long as she's continuing to touch hearts and make smiles. That's all I need. That's all I want."