Representation has proven to be important for children across the globe. For many Black children, the chance to achieve their wildest dreams may seem harder given the lack of expansive representation within mainstream media. Director and writer Kia Moses set out on a mission to give back to her community and prove anything is possible.
Her short film "Flight" tells the story of a little boy from Jamaica who dreams of going to the moon. Despite the disapproval of his father, who wants his son to see the world for what it is, the boy continues to try and make his dream come true. The film is a love letter to Moses' home country, where she hopes to inspire those around her.
"I wanted to really empower not just our youth here in Jamaica, but any children from tougher backgrounds, where they may feel like they're far away from their goals," she said.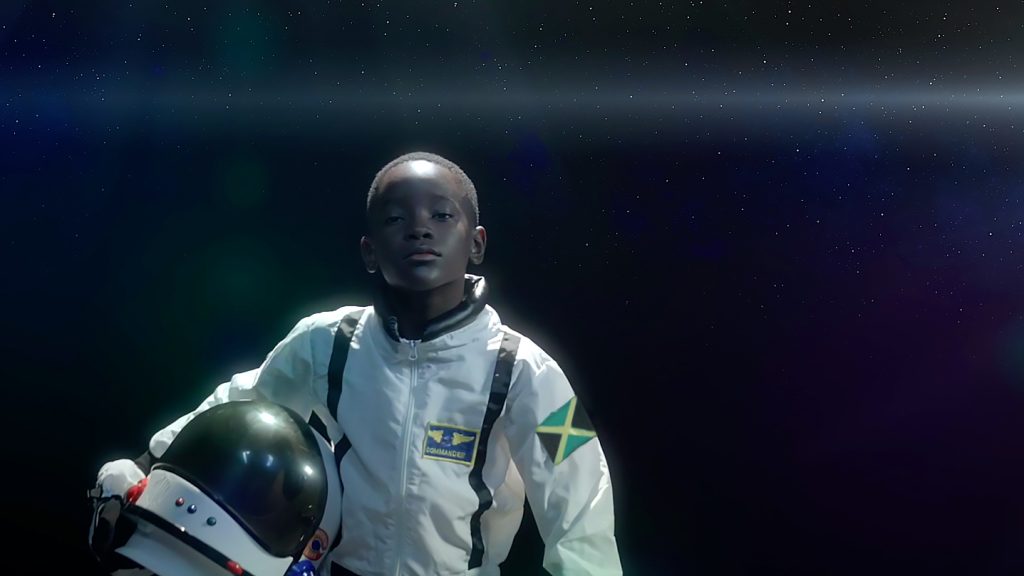 The idea of achieving the impossible was with the production from the start. "Flight" is Moses' first feature. After working in advertising, she wanted to expand the scope of her storytelling. A self described recovering perfectionist, she sometimes doubted if she was truly ready to take her first step into filmmaking.
"I think that for anyone who is a fellow recovering or current perfectionist, or anyone who just is feeling any level of self doubt or nervousness, I would encourage them to dive in, right now, where they are, however they are. Come as you are to film," she said.
Throughout the process of making "Flight," Moses was able to learn first hand all of the working parts of filmmaking. She wrote 13 different draft of the script over the course of four months before production began. Moses was a finalist for JAFTA Propella, "a short film script-to-screen developmental initiative" that provides funding to help Jamaican filmmakers get their stories off the ground.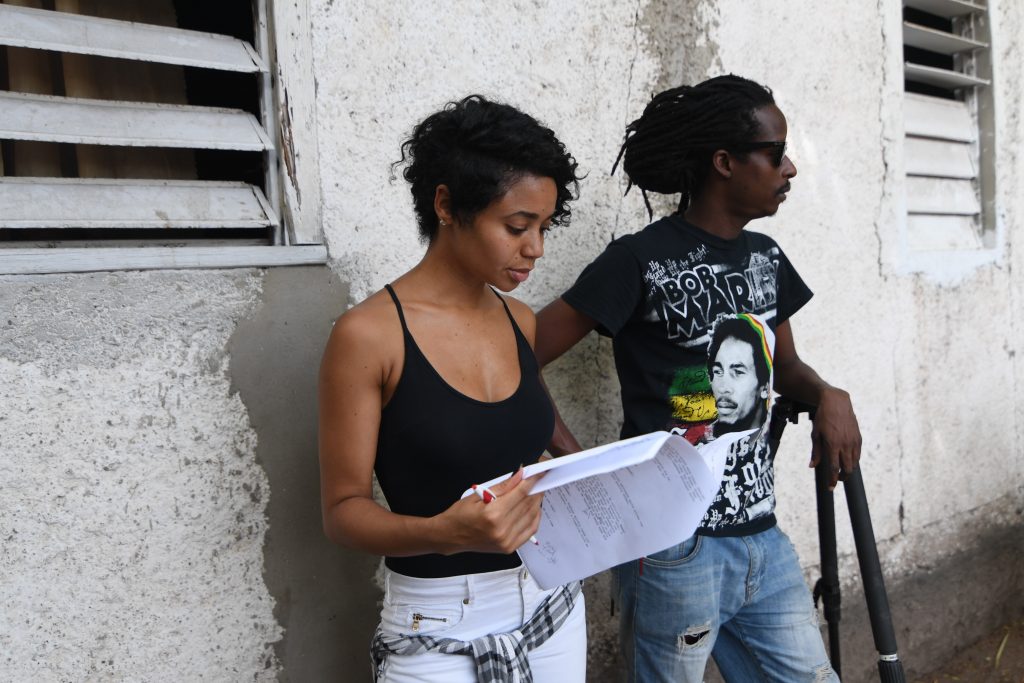 Moses absorbed as much information about filmmaking as she could. From reading books to watching Youtube videos, she did all she could to make the production the best it could be. She found mentorship from fellow Jamaican filmmaker Alrick Brown, a Tisch NYU instructor who ran a workshop through JAFTA Propella.
The connection to Jamaica was extremely important to Moses. Through her film she wanted to show that greatness can come from anywhere, no matter how rough or tough the background.
"I'm a firm believer in returning home and helping to do big things from seemingly smaller places. And I think that Jamaica has just always been a country that has big dreams," she said.
"Flight" became the perfect vessel for Moses to do just this. The film is directed, written, produced, and shot by Black women. This was also the first film for the child actors in the movie. All of these elements came together to create something truly special that captured the heart and tenacity of those involved. The short film premiered in 2018. Moses had envisioned her first step into film would be a stepping stone towards bigger accomplishments. The results would be much different than what she expected.
The film received world wide recognition and acclaim. "Flight" took home the Overall Winner award at "Diversity in Cannes" as well as the Audience Choice award. Everywhere the film was shown, audiences gravitated towards it.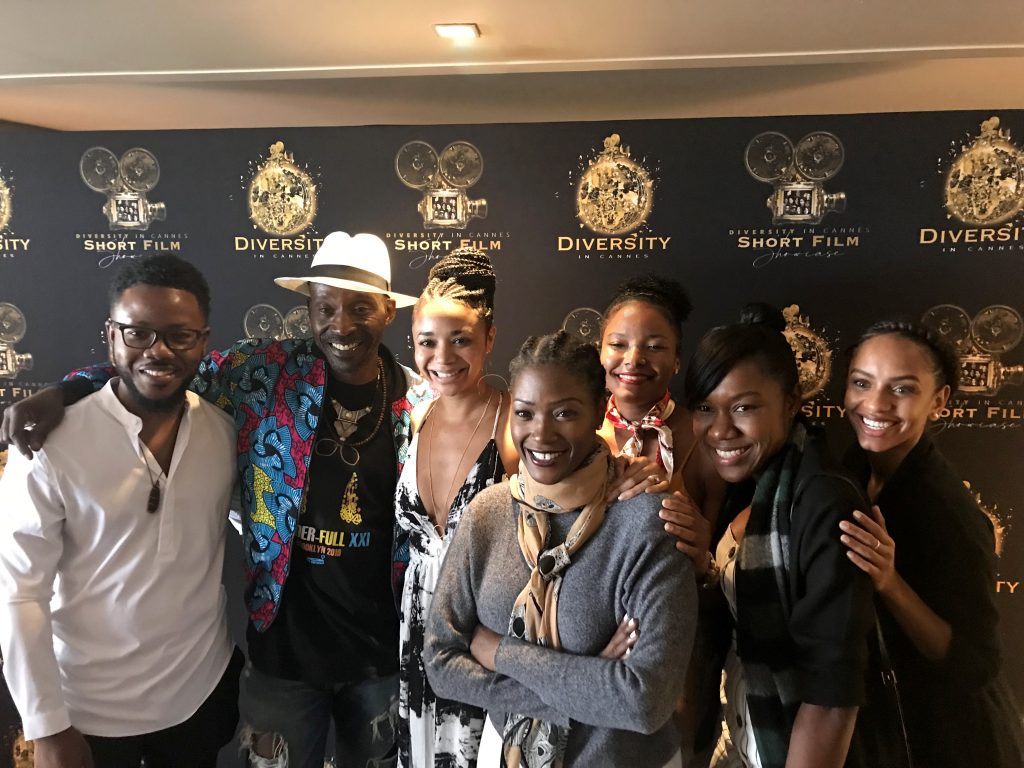 At the Bentonville Film Festival in Arkansas, the film took home the Audience Award for Short Film. Moses recalls the overwhelmingly positive response she received.
"It was one of our loudest applauses and they said thank you because they would never get the chance to go into that world living all the way in Arkansas," she said. "They loved it and they wanted to see more stories like that."
"Flight" went on to win over 19 awards across the globe. The film that started as a way to encourage other children in Jamaica had blossomed into something that everyone around the world could now relate to. They had achieved the seemingly impossible task.
The short film's journey eventually brought it to kweliTV. The film is right at home among other tales of Blackness succeeding across the world.
"I really want to see more Black Caribbean… stories of the diaspora being shared across different locations with each other and also with the rest of the world. So I'm very excited to have 'Flight' on the kweli platform," Moses said.
Through her film, Moses has discovered a part of herself that wants to keep creating and giving.
"I realized I do have a passion, particularly for telling children's stories and now that I'm a mom," she said. "I think that that's going to grow even more because I'm just in that world and I love it."
If "Flight"'s path to glory has proved anything, it is that great stories can be about anyone and come from anywhere.
"There's nothing for you to worry about. There's no right or wrong or failing or winning," Moses said. "There's just trying to do what's best for the story."
With enough hard work and faith in the process, all you have to do is shoot for the stars.