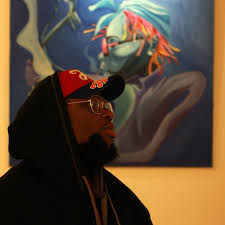 The day started off like any other for Jason Fleurant, creator of Treal Toonz. While animating the next episode in his cartoon series, he watched the announcements for the NAACP Image Awards. The category he was up for was not announced and Fleurant almost decided to continue on with his day. But a sneaking suspicion implored him the check the website, just in case. And there, among shows produced by Netflix and YouTube, was his show "Peanut Headz: Black History Toonz." His show was nominated for Outstanding Animated Series.
Later that day, Fleurant got the official call from the NAACP confirming his nomination.
"To have that call and hear them officially say that to you just blew my mind," he said of the moment. "It was just like, a totally out of body experience."
For Fleurant, this was a culmination of years of work. His project started as a way to uplift Black stories he wanted to tell in a way that felt engaging to him. Being an independent filmmaker, long work days and countless hours of writing, editing, and animating were worth it to get these stories off the ground.
"Peanut Headz: Black History Toonz " is a short-form animated series that focuses on significant figures and events in Black history. Fleurant, who is Haitian-American, has always been interested in history. He saw a skew in how Black history was being taught and wanted to change that.
"We're all three dimensional people, but they only want to show us one side and that's not fair for us," Fleurant said.
He first started learning more about animation while trying to make his paintings more dynamic. While researching in a library, he learned more and more about the medium and began developing characters. When gifted a laptop in 2018, he began to teach himself how to animate. He still uses that same laptop to animate his cartoons today.
YouTube tutorials became his teachers. With the wide variety of sources at his fingertips, Fleurant was able to learn what he wanted at his pace while developing his style. His untraditional learning method helped fuel his unique spot in animation. His freedom to explore the medium without having to abide by the traditional methods helped him carve out a niche.
"If I went to school for animation, everything I make would look like how everything everyone else makes it," he said. "I wouldn't have a voice."
One of his most recent, and favorite, episodes focuses on the life of Josephine Baker. It shows her beyond the world renowned star, making note of her childhood and her role as a spy during World War II. This coupled with its unique voice and colorful animation adds a new perspective to the way Black history is shown.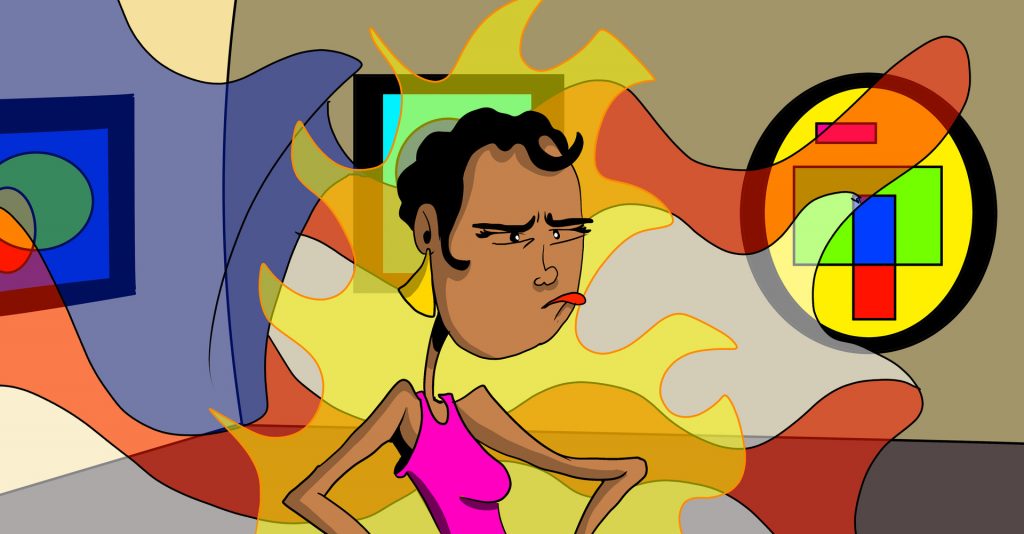 Fleurant has always been an artist. Growing up, the self-taught animator aspired to be a rapper and picked up drawing as the years continued. He remembers hiding out in the sound booth of his church in West Palm Beach, FL in order to have a quiet place to draw. The sound technicians implored him to learn a few things if he was going to be up there.
"I would have to live mix the services, and all that transferred over to now when I'm animating because I do all the editing," he said. "And that's all the knowledge that I got from those days, my early days of hanging upstairs.
Despite his love for creation, Fleurant faced several hardships creatively in high school. Between his art being stolen and published in his school's newspaper, crediting someone else, and constantly being told to draw like the white kids in his art class, Fleurant quit art completely.
Then the 2010 Haiti Earthquakes hit. The images sparked something inside him. He began drawing what he saw, "almost like I was reporting what [he] was seeing," he said. As his art began being shared and posted, one of his friends encouraged him to start using canvas.
"I went to Walgreens and got like the cheapest paints and just started feeling and starting to paint what I was feeling and painting what I'd seen, and it just unlocked this thing in me that's been going ever since," Fleurant said.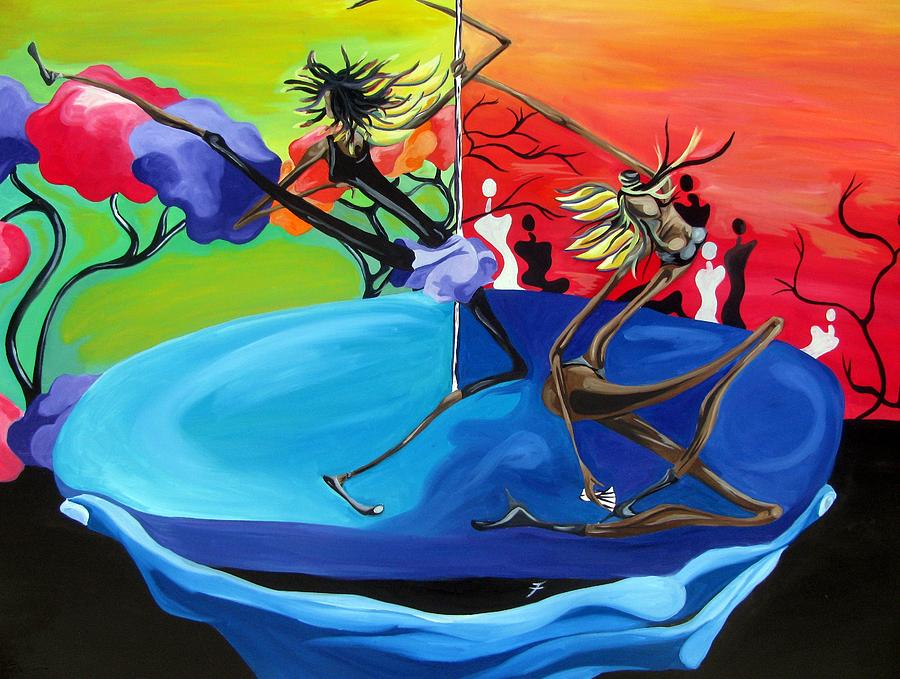 Much like the subjects he covers, Fleurant's inspirations focused on telling Black stories for Black people. The likes of "Good Times" painter Ernie Barnes, comic writer Dwayne McDuffie, photographer Gordon Parks, and Jay-Z all motivated him in his art.
Another source of inspiration was Augusta Savage. Born in Fleurant's hometown, Savage was a sculptor who went on to be a prominent artist during the Harlem Renaissance. Despite one his favorite art pieces in a local museum being made by her, it wasn't until much later that Fleurant knew her name or even that she was Black.
"I just want to share these stories," he said. "Because if we don't share it, who will?"
Getting these stories seen without having to compromise his style was a priority for Fleurent. With kweliTV, his work was able to find a home. He says that being "in a realm with Netflix and HBO Max, it's like a sense of you got to respect what I'm doing."
With kweliTV, Fleurent felt he was able to connect to the audience who needed his show the most. He was able to grow his series at his pace while not having to conform to an audience he was not addressing.
"Not only has it provided me the opportunity to reach a larger audience, but it allows me to reach the audience that I want to reach without having to sacrifice or conform to white spaces," Fleurent said.
Even with the NAACP Image Awards being held on Feb. 26, Fleurent remains focused on his mission to keep producing his work. His years of dedication have brought him this far, and he has no intention of stopping anytime soon. For the next wave of animators and creatives, he has one piece of advice, drawing inspiration for a Nina Simone lyric.
"If I can tell anyone anything," he said, "it's just start somewhere and just do it from the heart and do it good and you'll get there."
Tune into the NAACP Image Awards to see Fleurent be recognized on a national level, and be sure to give his series a watch on kweliTV.